Get Macromedia Flash Player To View Our Pages Properly...It Is Useful And Free

Revised 12/2/02
WELCOME TO OUR TEST WEB SITE !!
CLICK RELOAD IF FRAMES DON'T MORPH!!
ONCE MORPHS ARE FULLY LOADED THEY WILL CHANGE MORE RAPIDLY.
PLEASE CHECK THIS SITE FREQUENTLY FOR UPDATES.THERE WILL BE MORE...
IF YOU WOULD LIKE TO SEE A PARTICULAR MORPH OR HAVE TWO PICTURES OF YOUR OWN..
E-MAIL US WITH YOUR SUGGESTIONS!

IF YOU SEND PICS AND WE USE THEM THEY WILL RESIDE HERE FOR ONE MONTH.
SOME BROWSERS DO NOT SUPPORT LOOPING FRAMES.
SORRY IF THEY DON'T WORK FOR YA.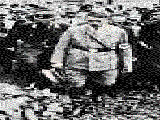 THIS ONE IS CALLED "FEARLESS LEADER"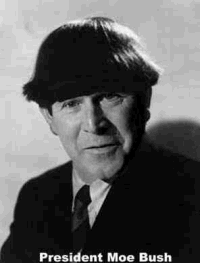 HEAR THESE LIVE IMPROV SOUND CLIPS OF OUR BAND!
THIS SITE SUPPORTS REAL PLAYER FILES.
REAL PLAYER CAN BE DOWNLOADED FOR FREE, JUST FOLLOW THE LINK!


HEAR AND LEARN MORE ABOUT OUR BAND!! We've hooked up with another to form Thrumble !!
MORE MORPHS

MANBEEF! HEY, IF YOU'RE AFRAID OF OTHER MEAT...

| | | | | | | | | | | | | | |
| --- | --- | --- | --- | --- | --- | --- | --- | --- | --- | --- | --- | --- | --- |
| MORPH MADE POSSIBLE BY "ARK" | | | | | | | | | | | | | VISIT A GREAT MUSIC STORE! |
| SUPPORT THE FUTURE OF MUSIC! | WORLD WIDE WEB CONSORTIUM | DESIGN BY SPLATCAT WEB DESIGN |
| --- | --- | --- |